The thrill and drama has become heated up as the housemates begin to unveil their real selves. Nengi and Dorathy have not had the best of relationships ever since Ozo choose Dorathy over Nengi as the new deputy house mate. In the video, Ozo can be seen holding Dorathy from confronting Nengi as he pleads with her to calm down.
Prior to the video as seen in the screenshots below, Ozo and Dorathy were having a discussion in the kitchen. She asked him something about opening the fridge and Nengi replied her. This made her really upset as she wonders why she would be taking to Ozo and Nengi would be replying her.
In the video, Ozo was holding her as she flared up in anger saying she has been respecting herself when it comes to her dealing with Nengi, but she finds Nengi really disrespectful.
See reactions to these in the screenshots below. Kindly follow this page for more updates.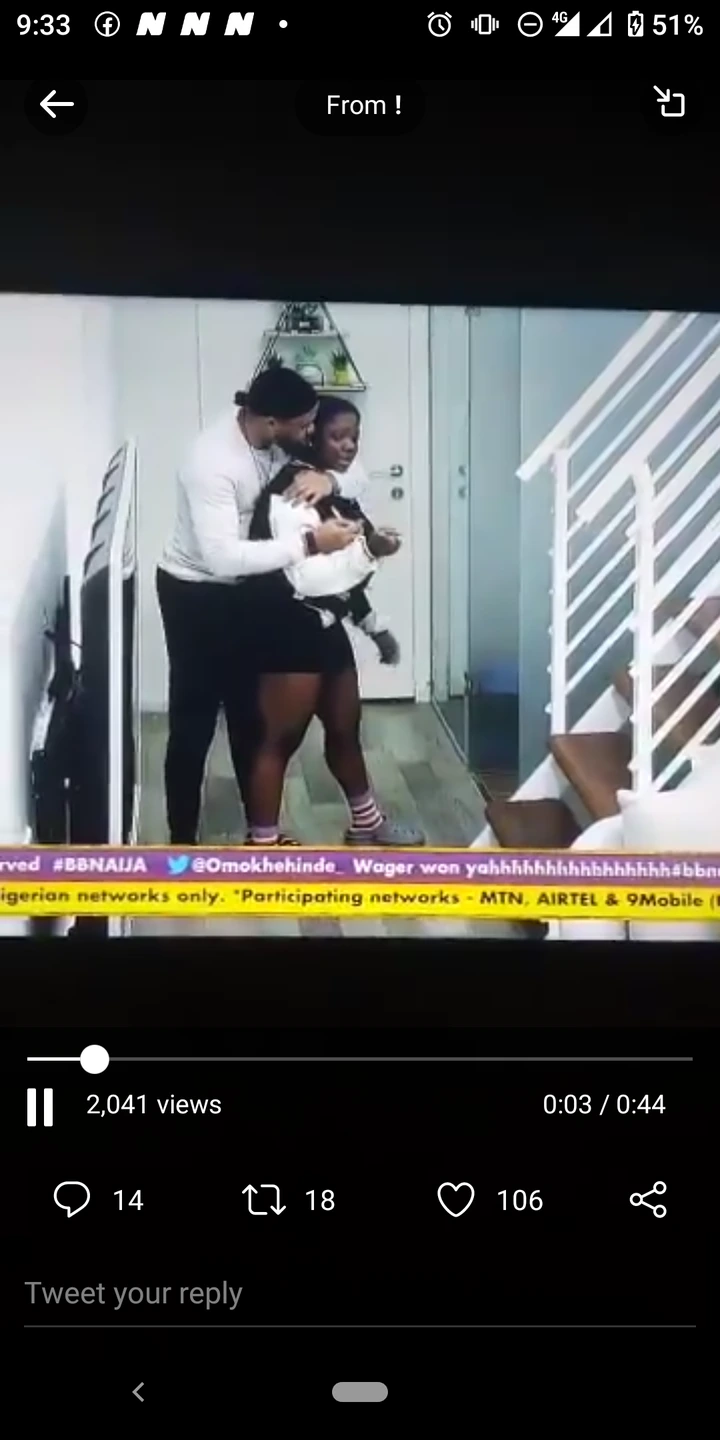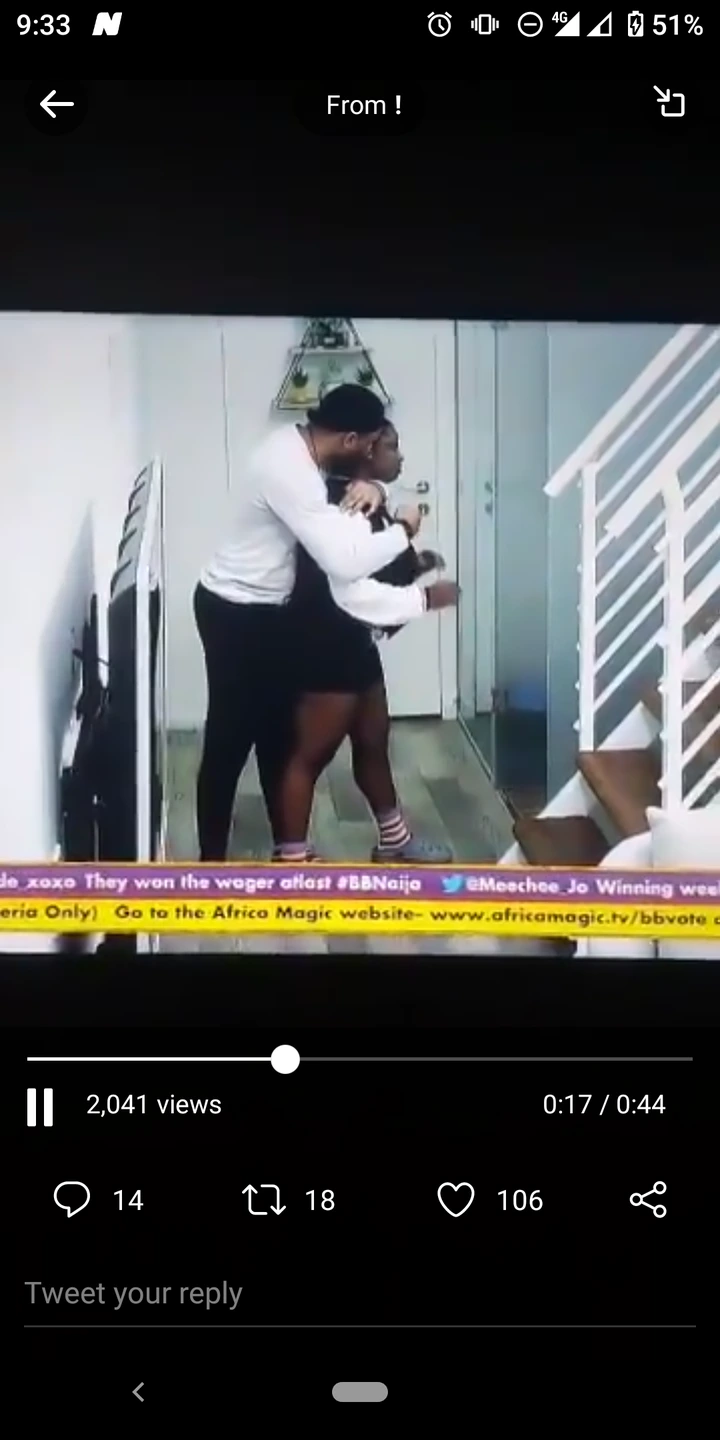 1)