The Ozone(Ozo and Nengi) ship has been sailing smoothly, as this duo have been seen together recently, sharing some romantic moments and having a good time together.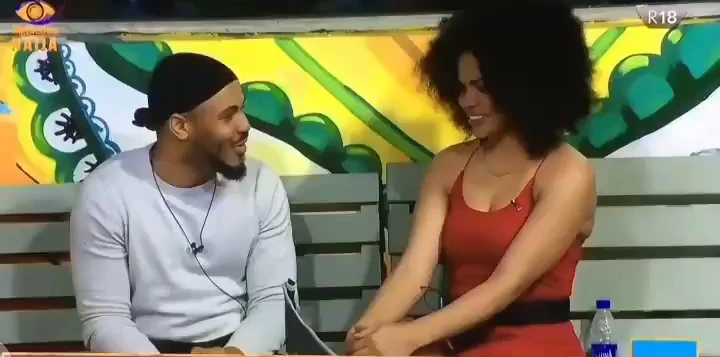 Kiddwaya and Nengi was seen together having a long conversation. It was during the course of the conversation, that Kiddwaya told Nengi that she could actually hug and Kiss Ozo on the neck, as Ozo was seen as a touchy person, to which she replied " I don't want to give him greenlight yet by doing this" but kiddwaya said that it's not a greenlight if kissed on the neck but turns to a greenlight when it's on the lips.
He also advised her, to have fun in the house and keep the Guys on their toes, meaning that she should continue her flirtatious act with the guys (Ozo and Prince) and that she could also add Eric to the picture, since he's free after Lilo's eviction.
But Nengi replied, flirting with these guys, will only make Ozo ignore her again ,as he has done that before because of her flirtatious behaviour then and she can't bare it, should Ozo ignore her again.
"Do you think with Nengi's reply, she has decided to give Ozo a chance for them to explore a relationship in the house"