Kiddwaya, has narrated what happened between him and Nengi in the toilet.
Recall that Nengi and Kiddwaya were caught by Ozo and Neo in the bathroom immediately after the Saturday night party on August 30.
Ozo who seemed jealous about the incident confronted Nengi to know what she and Kiddwaya were doing in the toilet when he opened the door.
Nengi, however, stated that Kiddwaya was helping her to zip her dress.
She said, "Kiddwaya was just helping to zip up my cloth. I can't zip it alone, so I told him to help me.
"If I was doing something bad I won't be calm when you and Neo saw us.
Ozo, however, did not seem convinced by her explanation.
Speaking on the issue, Kiddwaya during his media rounds on Tuesday said it was a coincidence meeting Nengi at the toilet.
Kiddwaya who maintained that Ozo was threatened by him said that Nengi only asked him to help zip her dress.
"It was just a coincidence meeting Nengi there, and she asked me to help her zip her cloth; that was it."
Prince who was also evicted alongside Kiddwaya added that it was not a big deal because the guys always help ladies to zip their dresses most times.
He also explained why he continued being friends with Laycon, despite his alleged part in the disqualification of his love interest, Erica.
Erica was asked to leave the reality show after she insulted Laycon and received a third strike two weeks ago.
However, Kiddwaya and Laycon continued their bromance.
During an interview on the Beat FM on Tuesday morning, Kiddwaya was asked if his friendship to Laycon amounted to disloyalty to Erica.
He replied: "That would have been me being disloyal to myself because I had no issues with him.
"I even asked Erica if I could call Laycon, so we sit down and talk things over.
"Because I was not really the problem. My name just comes up in everything."
Meanwhile, Kiddwaya has debunked claims that he had a girlfriend before going to the reality show.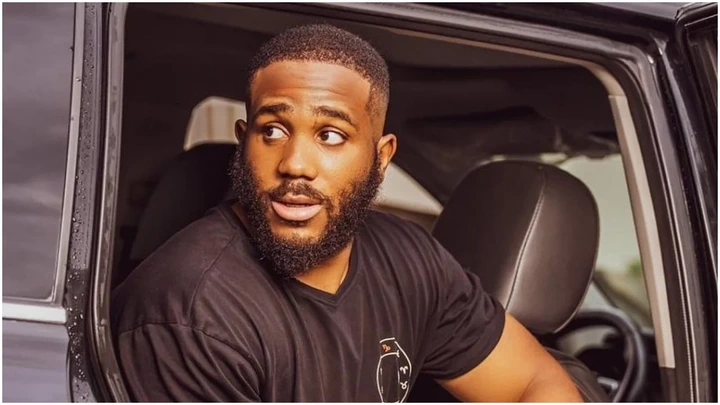 Kiddwaya whose love interest was Erica in the house denied that he was in a relationship with a lady in viral videos and pictures.
Pictures and videos of a fair lady wishing him the best after his eviction had gone viral on Monday with some claims that she was Kiddwaya's girlfriend.
Report claimed that he had a girlfriend outside the house, hence the reason he refused to define his relationship with Erica.
Speaking during his media rounds, Kiddwaya said although he has spoken to Erica, they intend to take things slow.
"That lady is not my girlfriend, she is just my friend. I am not one to do something like that.
" don't have a girlfriend. That was a peck and nothing more. I have spoken to Erica, she is doing well, and we have decided to take things slowly. I really respect her and want her to do well in everything."
Also, Kiddwaya, has spoken about the admiration Ozo has for him.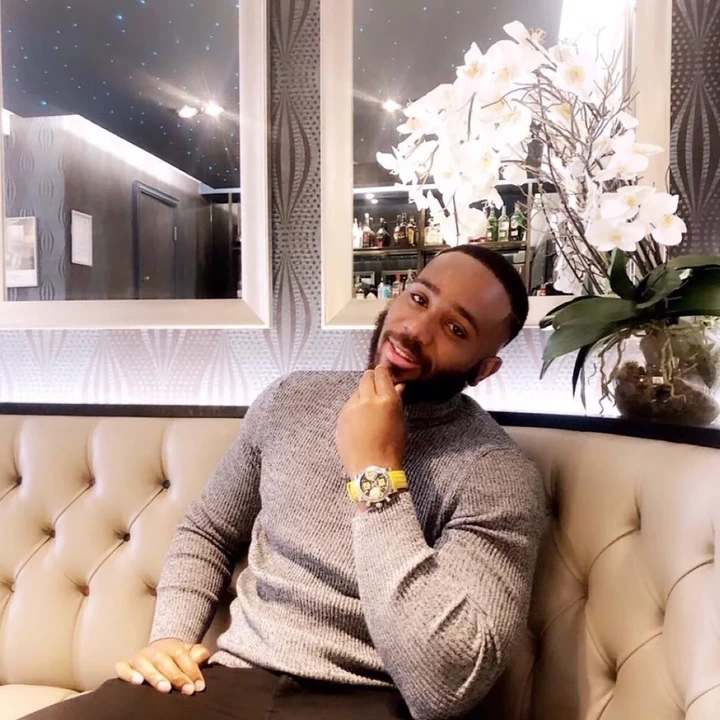 During an interview on Beat FM on Tuesday morning, Kiddwaya said he was having a conversation with Ozo about his relationship with Nengi and I think "he was looking at the man he wants to be. No disrespect to him."
His remarks made the host of the show, Osi Suave, shout "shots fired!"
Kiddwaya further insisted he was not threatened by any other contestant in the reality show.
"I am my own man and I am comfortable in my skin.
"I don't fear anybody. Nobody in the house was up to my level, so I wasn't threatened by anyone," he said.